Jim Rohn Quotes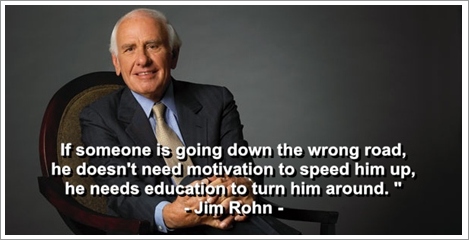 Jim Rohn quotes are among my all time favourites. As you know Jim Rohn is one of my favourite speakers and network marketing coaches. Here is a great list of Jim Rohn quotes. Not just aimed at network marketing but personal development as a whole.
"Let others lead small lives, but not you. Let others argue over small things, but not you. Let others cry over small hurts, but not you. Let others leave their future in someone else's hands, but not you."
"When you know what you want, and you want it badly enough, you will find a way."
"At the end of each day, you should play back the tapes of your performance. The results should either applaud you or prod you."
Jim Rohn was truly a network marketing legend, I hope you go on to develop yourself in a way that adds value to your network marketing business. Look up Jim Rohn material that is available and invest in your yourself and your future.