Network Marketing Training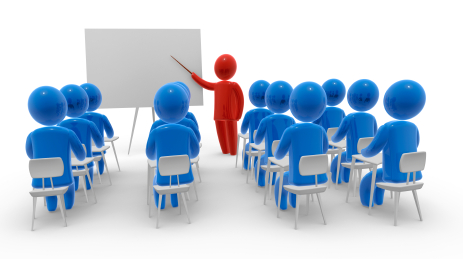 Network Marketing Training is vital for anyone who wants to become successful in the industry today. This is a key point to consider when choosing network marketing company to join. I will explain some of the most important areas of network marketing training that should be accessible to you when you first start out with a network marketing company, and talk more about skills you will have to seek yourself though books, cd's and courses. Some of my favourites are available from the personal development page.
Basic Training
This would normally be an education of the products and services offered by the company and a brief explanation on the features and benefits of these products or services. A how to sell products and how to sponsor people into the business training is also a must, along with how to talk through the business presentation/one to one. This training on its own however is usually not enough. To be really successful in this industry you need to delve a lot deeper into personal development, marketing techniques, soft skills, organisation skills and leadership skills.
Marketing Techniques
Any businesses success is dependant on how it is marketed. It is no different in your network marketing business. The business you choose should train you on how to market your business with online and offline techniques. Many companies will show you the offline way, after all this is how network marketing has worked since it began. These offline methods can work for some, but over 90% of people following these methods fail. This is why the online method is so important for the network marketer of today.
Leadership
Being a good leader will help you attract people to your business and build relationships with them. People like to work with people who are leaders. Being able to teach and guide people on how to be successful in their own business is key. Learning to become a leader is an important part of network marketing training. Duplication, duplication, duplication, is a major factor in helping your team to become as successful as you, and to duplicate and teach, you must be a leader.
Personal Development
No mater how much training your network marketing company offers, the main bulk of your training and development should be undertaken by you. Personal development plays an extremely important role in your success. Personal development is a key area in network marketing training for so many reasons, these include learning to believe in yourself and your business, developing advanced communication skills such as telephone, face to face and presenting. Please visit the personal development for a vast array of resources available for the budding network marketer.